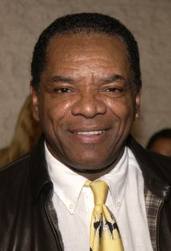 John Witherspoon is the voice actor for Robert Freeman. He is most known for his role as "Pops" in the 90s Sitcom The Wayans Brothers.
Filmograpy (Past Works)
Witherspoon was born in Detroit, Michigan. He has combined a career as a stand-up comic with appearances on television and films.
Most of his roles in movies have been as humorously cantankerous characters as seen in House Party,Vampire In Brooklyn and the Friday John Witherspoonies. More recent roles include Robert "Granddad" Freeman in the animated television show The Boondocks.
Witherspoon, along with the likes of Paul Mooney,Robin Williams, Sandra Bernhard, and Tim Reid appeared on the groundbreaking and controversial NBC sketch comedy series The Richard Pryor Show, which was the brainchild of Richard Pryor. He was a regular on the sitcom . The Wayans Bros.. He also appeared in Good Times,What's Happening!!, and Martin.
Ad blocker interference detected!
Wikia is a free-to-use site that makes money from advertising. We have a modified experience for viewers using ad blockers

Wikia is not accessible if you've made further modifications. Remove the custom ad blocker rule(s) and the page will load as expected.